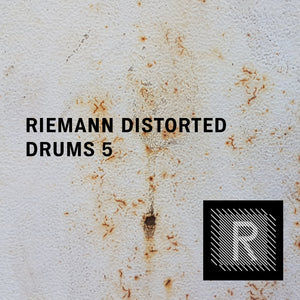 Made for live!
Nice collection of distorted sounds to edit! Free space for creativity in live sessions! I also recommend seeing the YouTube tutorial on how to use them in the Analog Rytm
Hard and heavy
Nice collection of heavy and crunchy hits for hard and industrial techno
Super Punchy Drums
I use them in my Elektron Analog Rytm and they are super punchy! Perfect for Hard Techno and Industrial Techno! Keep them coming Riemann!
Not the best.
I love Riemannkollektion, but this sample pack disappointed me. There are a lot of samples where you can hear compressor clicking, sounds are most likely the same. Seems like it was processed very fast with just a slight different change in settings. Ok, for sure I can fix that on my own, but I buy samples to make my work easier. I don't like things that are done just for sale. I didn't expect that from you, Riemannkollektion. Before you had much better quality of sounds.